Regular price
$107.00 USD
Sale price
$29.90 USD
Unit price
per
Sale
Sold out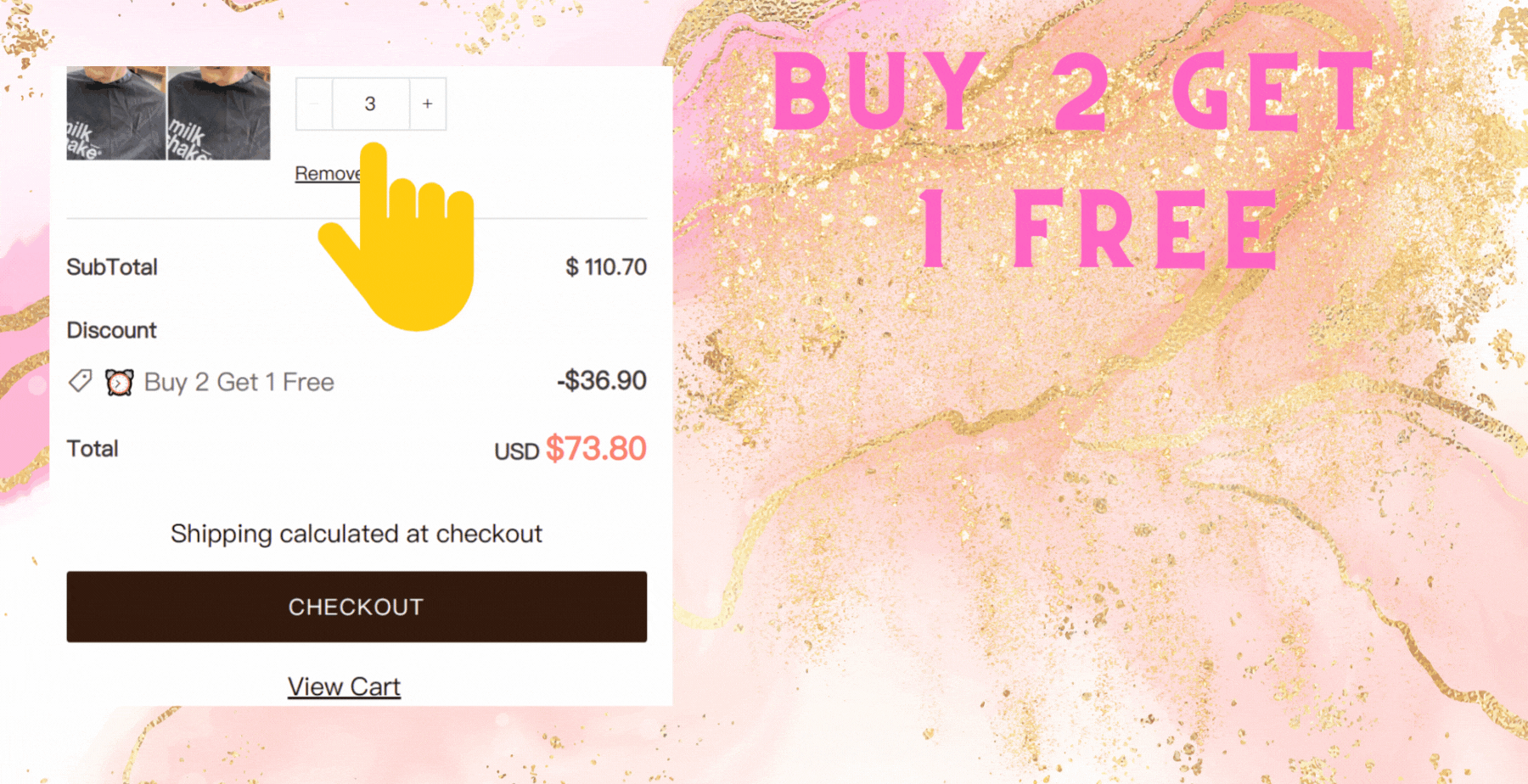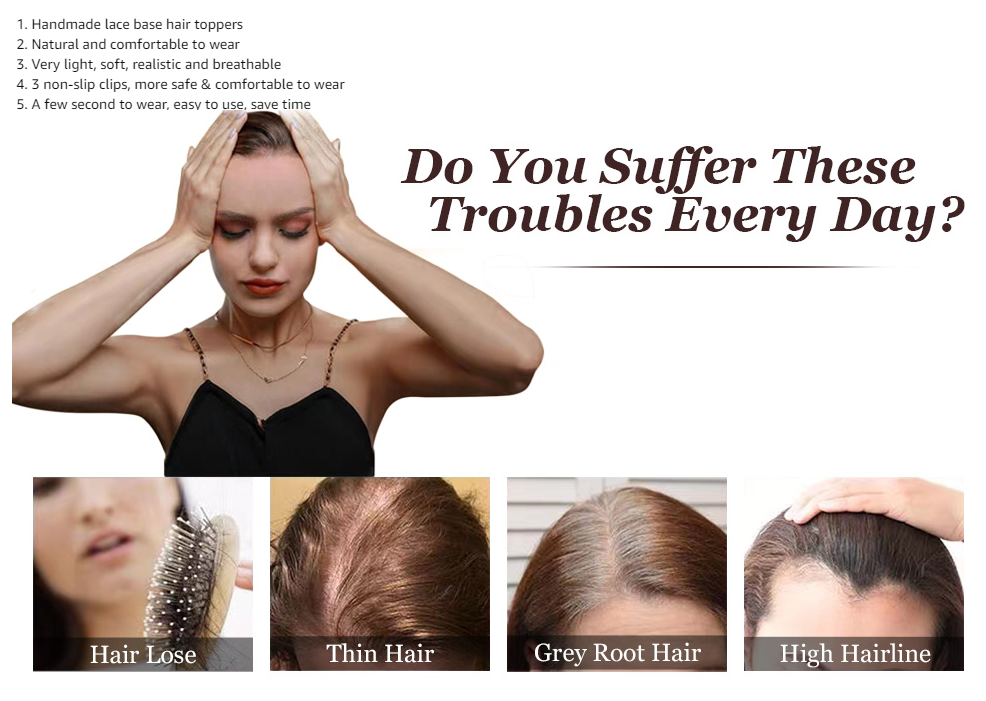 HAIR TYPE: Topper with Clips Hair Pieces
HAIR SETTING: Can be curled, straightened, washed and cut.
HAIR TEXTURE: Natural straight, and have a natural wave when wet or left to air dry or diffused.


BASE DIMENSIONS:

 4.5

inch

 x 5.5

inc


HAIR LENGTH: 8 inch-24 inch.



DELIVERY TIME: Standard by FEDEX or UPS. 5-8 Working Days Arrive After Shipping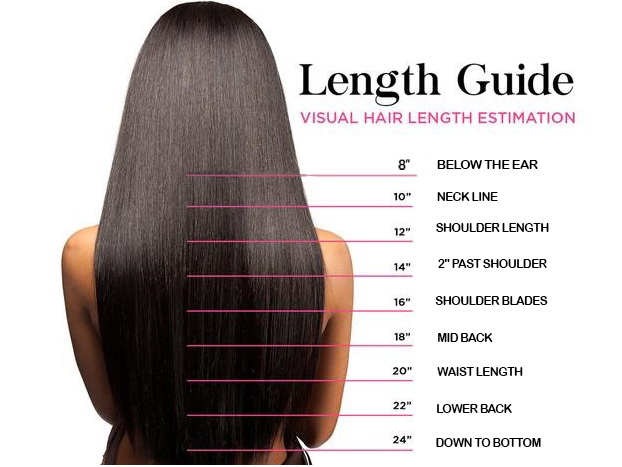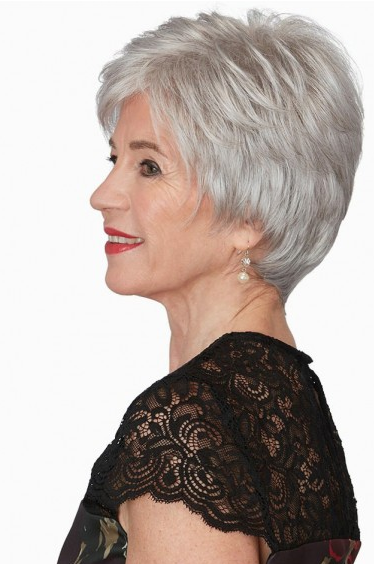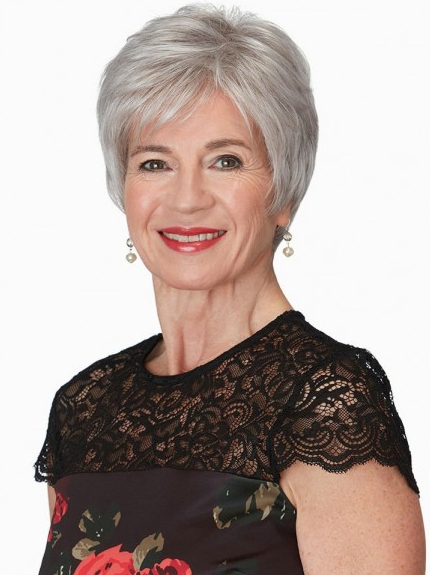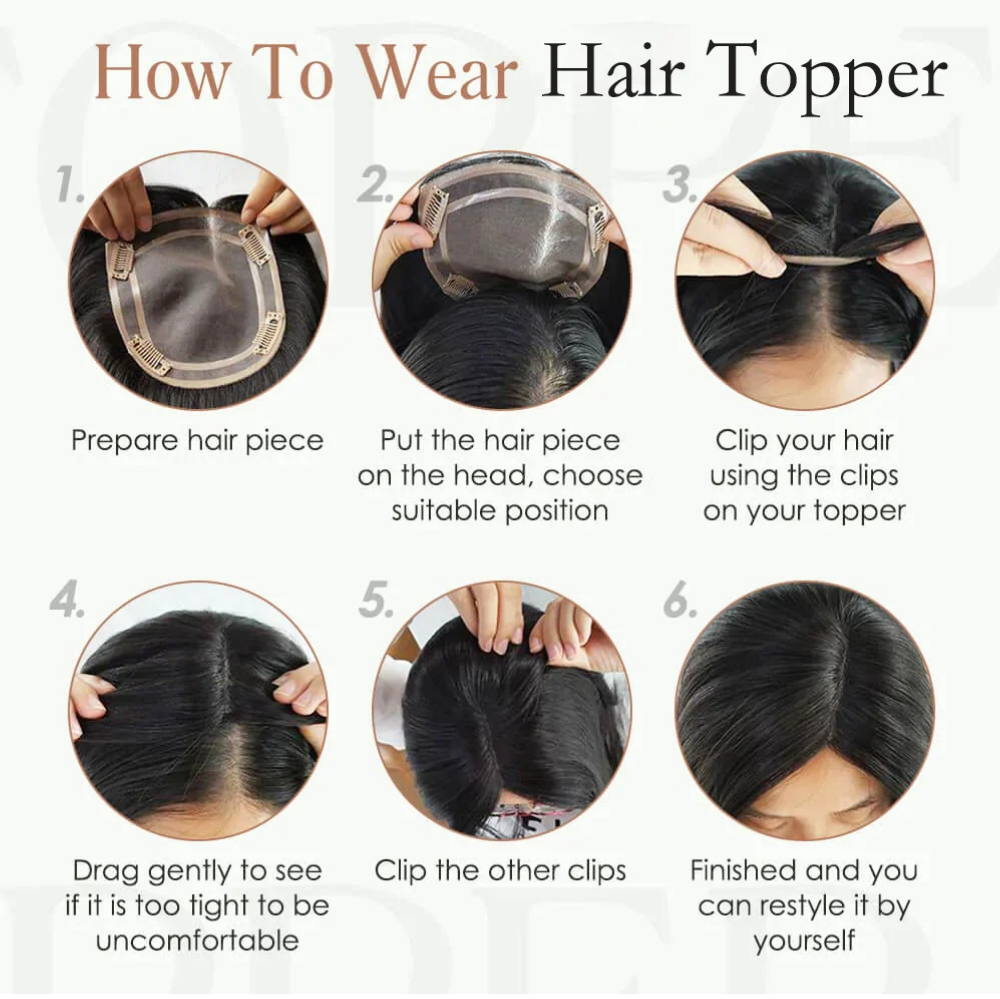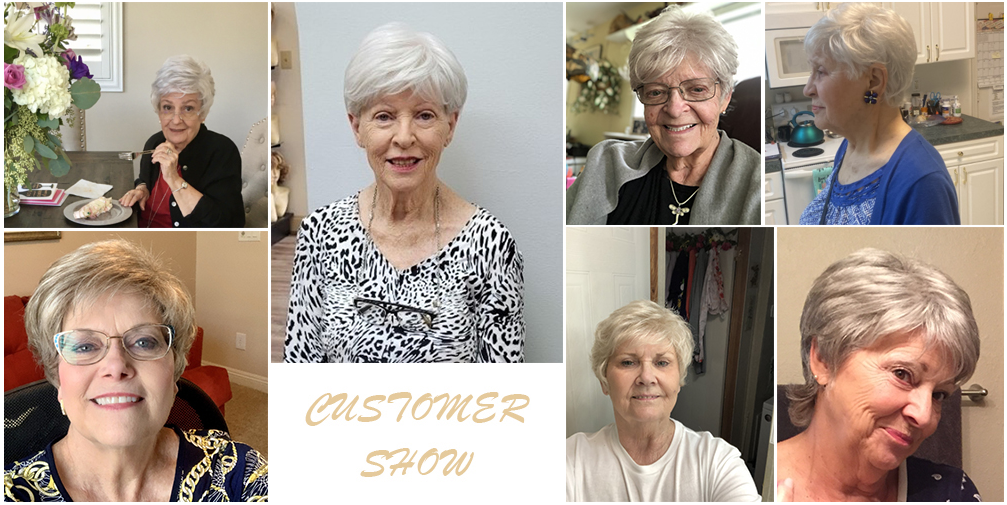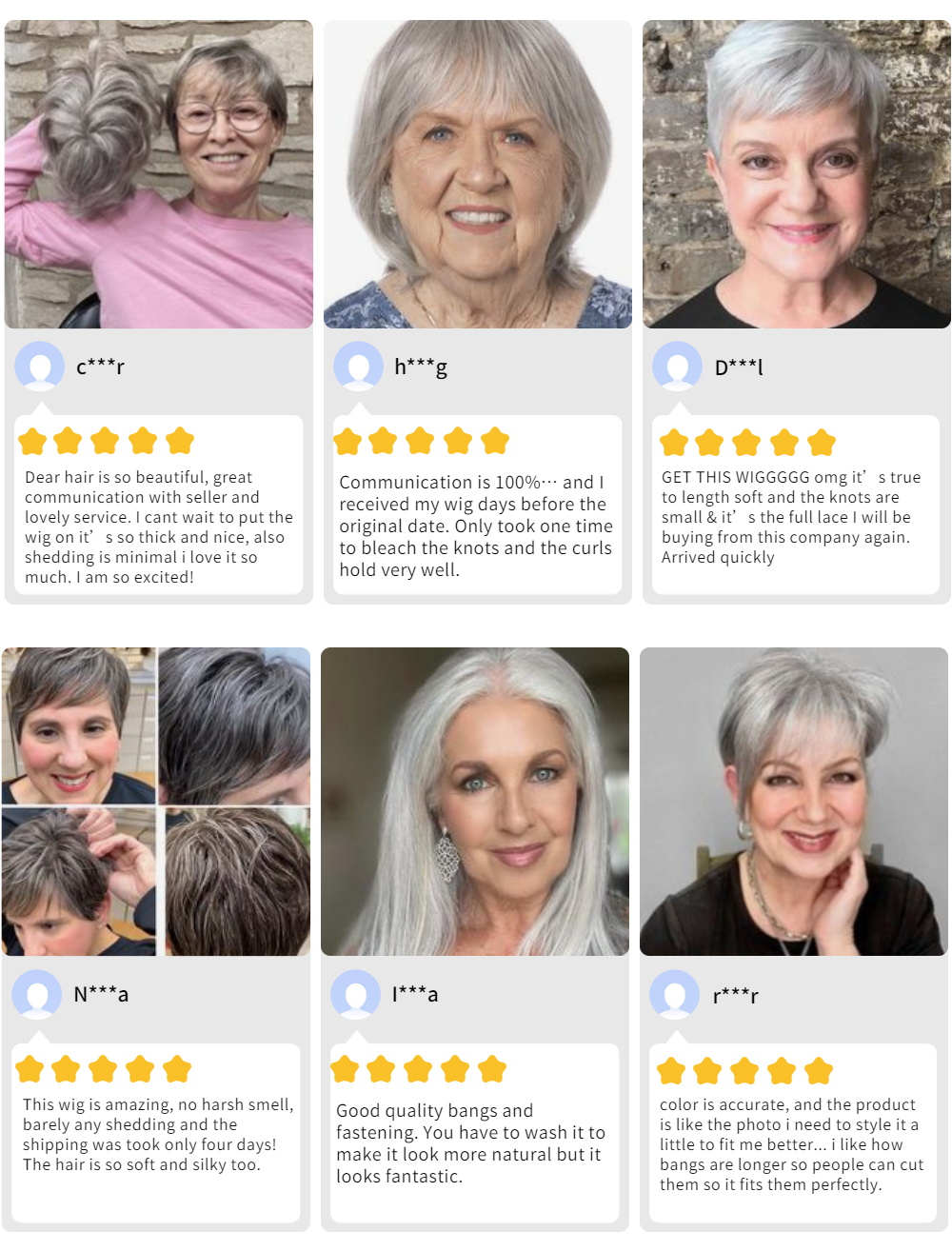 Care Instruction and

FAQs to Help You Master Your Wig Care
Washing/Conditioning
· Gently brush the wig to remove any teasing or tangles.
· Holding the wig/hairpiece in your hands, wet with cool water.
· Gently work shampoo through hair from top to bottom with your fingers. Rinse with cool water.
· Gently pat dry hair with a towel. Avoid wringing or twisting.
· Apply wig conditioner and follow drying instructions.
Drying
· Place wig on a wig stand or can of hairspray and allow it to dry at room temperature. Avoid using a Styrofoam head or mannequin as this may stretch out the cap.
· Do not comb or brush when wig is wet.
· When completely dry, simply brush or use a pick comb into the desired style.
Styling
· For tight, curly, or ringlet styles try the "Shake & Go" method, or gently lift and separate the curls with a pick comb or your fingers. Do not brush.
· For wavy styles with loose curls, brush lightly with a wig styling brush or a pick comb, using short lifting strokes.
· For long curly styles, use your fingers or a pick comb to gently lift and separate the curls. Do not Brush.
· For straight styles brush in long, even, gentle strokes. Starting at the bottom, gently comb the hair using a downward motion, with a wide-tooth comb or finger style. Gradually move up until you have combed all the hair. Never begin combing at the top or middle. It will damage and tangle the hair.
Q1. What type of hair care products should I use? 
A : Treat this hair just as if it was your own hair. 
1、Use good quality shampoo and hair conditioner to care the hair. It's important to keep the hair soft and shiny. 
2、 you could use gel or spray styling products to keep the hair style. 

Q2. Why are my hair extensions getting tangled? 
A: It could be caused by dry hair. Pls make sure to wash & condition your hair at least once a week, twice a week is better. Comb the hair from time to time. You could go to your stylist for further suggestions. 

Q3. How long does it last? 
A :How long the hair lasts depends on how you maintain it. Treat it like your own hair and take very good care of it, and then normally it could last longer than 1 year. 

Q4: Why the colors of hair topper don`t seems exactly as the pictures show ordescription says? 
A: Different monitor have different displays. The same color number may have a little color difference. You could dye the hair topper if you need different color. 

Q5: Can they be straightened, curled? 
A: Yes you could use hair straightener or hair curler to style the Brazilian virgin hair. However, don't do it too frequently, or the heat will make the hair easily get dry and tangled. 

Q6: Can I dye/color the hair?  
 A.  Yes. The hair can be colored. As a general rule it is easier to darken the hair than to lighten the hair. We recommend dyeing darker, since it is difficult for the original colour to fade.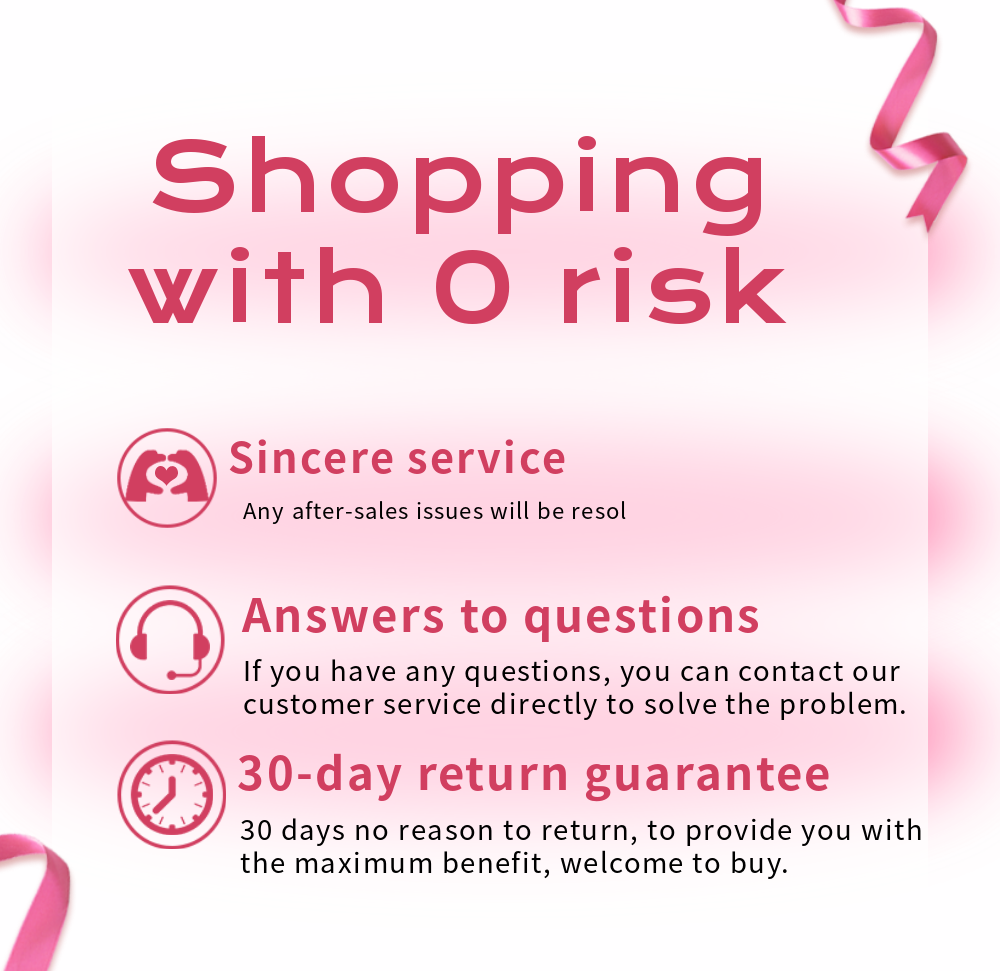 ANY QUESTIONS, PLEASE FEEL FREE TO CONTACT US!
Share
View full details